The best paint for roof painting is acrylic paint. This type of paint provides rooftops with excellent waterproofing. It also offers a range of benefits in comparison to other roof paints available today. Some of its main advantages include being resistant to chalking and flaking.
But just like any paint job, proper preparation is the key to achieving the best results. Surface preparation before painting can be quite challenging, but the extra effort will be worth it in the end. Making sure that all dust and dirt have been removed from the surface you plan to paint on can go a long way.
In this post, we'll share with you tips on the best paint to use for concrete and metal roofs and their benefits.
What is the Best Paint for Concrete Tile Roofs?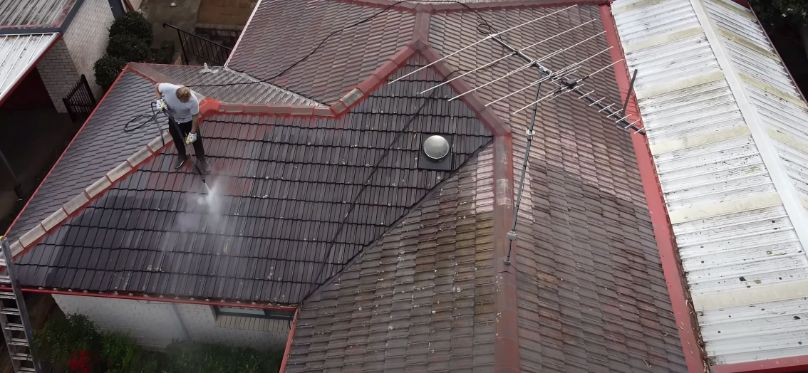 The best paint for concrete tiles roofs is 100% pure acrylic paint. Applying this fresh coat of paint is best after the concrete tiles have been thoroughly cleaned and dried. Make sure that the roof painting contractor you choose follows this advice to achieve the best results for your concrete tile roofs.
Also, you should use a clear alkyd primer before painting to ensure the new coat of paint bonds well with the surface of your concrete tiles. Be sure to follow the manufacturer's recommendations regarding application and curing.
What Are the Benefits of Painting Your Tile Roof? (H3)
The main benefits of painting your tile roof include giving it a new and refreshed look while increasing its resale value. Homes that use tiles on their roofs can look quite similar to each other, and giving it a paint job can make it stand out.
Additionally, enhancing its value can make it easier for you to sell your home at your desired price. It could also attract more potential buyers once you decide to put your property up for sale.
If you want to know how long roof painting lasts, read our blog about it here.
What is the Best Paint for Metal Roofs?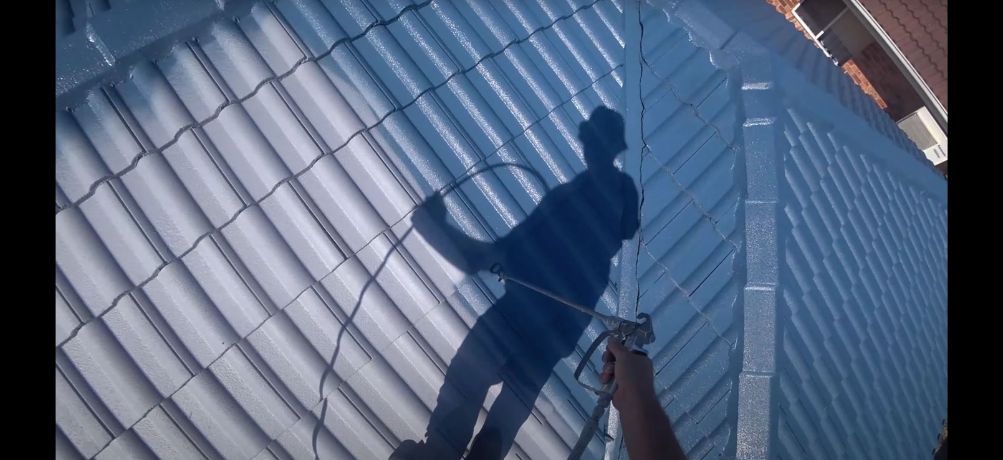 The best paint for metal roofs is acrylic latex paint. You can also use an oil-based alkyd paint product, but you should ensure that the one you purchase is specifically made to be applied on metal roofs.
Keep in mind that painted metal roofs have baked-on factory finishes. Therefore, make sure you prime the surface first prior to applying the roof paint to make sure it sticks to its previous finish.
When is it Safe to Paint a Metal Roof?
A metal roof that has been allowed to weather for at least 6 months is the safest time to paint it. Most metal roofs will also come with their preset colour, so you don't need to replace them immediately after installation.You'll need to follow the correct procedures in roof painting prep to achieve the best results in repainting a metal roof.