To prepare a roof for painting, you'll need to give it a good high-pressure wash and complete any needed repairs. There are some roof painting companies today that provide pressure washing services along with their roof painting solution.
In terms of repairs, this can include replacing any damaged tiles, re-bedding and re-pointing. You should also replace any of your damaged downpipes and gutters before you have your rooftop painted by professional roof painters.
For this blog, we'll share with you the steps to prepare a metal roof for painting, the importance of applying primer to a roof before painting, and knowing how to choose a good-quality roof primer.
How Do You Prepare a Metal Roof for Painting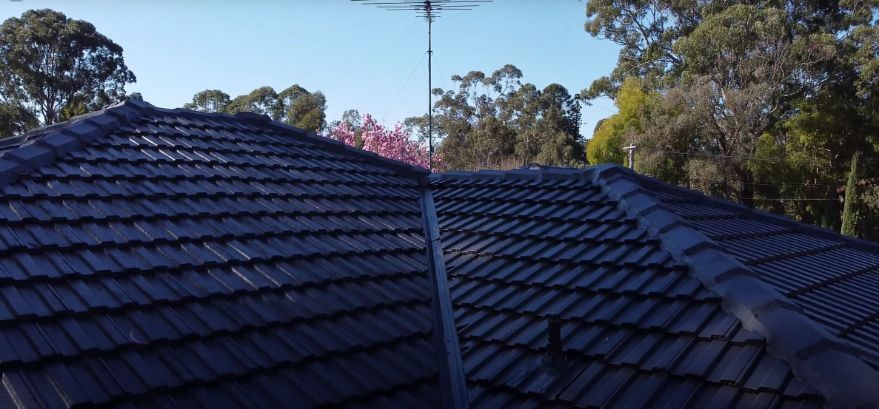 To prepare a metal roof for painting, you'll need to remove all crumbling paint, debris, dirt, and dust by giving it a good pressure wash. You can then use sandpaper and a wire brush to clean out areas that have been affected by rust.
The next step is to identify any rusty or damaged screws and then replace them. After all, a new paint job won't do you any good if it gets blown away by a strong wind.
Finally, you should scour your roof to give it a slightly abraded finish. Doing so helps the new coat of paint for roof painting bond with the metal surface. You can then add primer and start painting.
Do You Need to Prime a Roof Before Painting?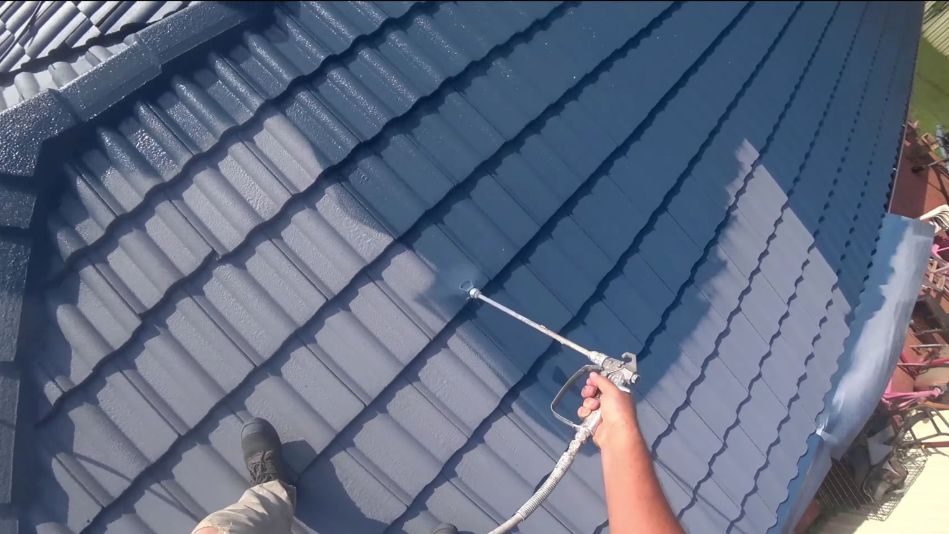 Yes, you'll need to prime a roof before painting. Priming is essential because it's the best way to make the surface of your roof ready to bond with your new coat of paint. It also helps give it a perfect finish.
There is a range of primers available for people to choose from. Water-based and eco-friendly primers are a great option because they ensure a stable adhesive base for your topcoat.
It's vital to choose the right primer to ensure ease of application and a quality finish.
How Will I Know If a Roof Primer is Good?
You'll know if a roof primer is good when it can provide sufficient coverage and adhesion to the surface you plan to paint. Besides that, you should also select a roof primer that is suitable for the material you use on your roof.
Here are some tips to consider:
Powdery and oxidised tiles: These unstable tiles will need a primer that's highly adhesive to produce a solid finish prior to top coating. It's best to go with a primer that has a fine particle size, so it levels appropriately with the surface damage.
Stable tiles: If your roof tiles are stable and don't get powdery after being cleaned, then you should choose a primer designed for cement tiles. This is because such primers are of decent quality and help promote paint adhesion.
Rough or porous tiles: Use a high-solids primer if you have tiles that are highly absorbent. Such primers will help fill gaps and ensure that they are applied correctly to the porous surfaces of your tiles.
It's best to get help from a professional house painter rather than paint your roof on your own. DIY roof painting isn't recommended because it will most likely end up causing you more trouble.