To choose the right roof painters, you'll need to look at the experience, references, insurance, and training these specialists have undergone. These traits are important in a roof painting team since the success of your project depends on them.
Selecting the best roof painters available in your area ensures that your roof will get the best finish and results once the job is done. At Mackay Roof Painters, we highly recommend getting help from experts who have a reputation for producing excellent outcomes.
For this post, we'll expand more on what you should look for in selecting the ideal roof painters and in a roofing estimate.
What to Look for in a Roofing Contractor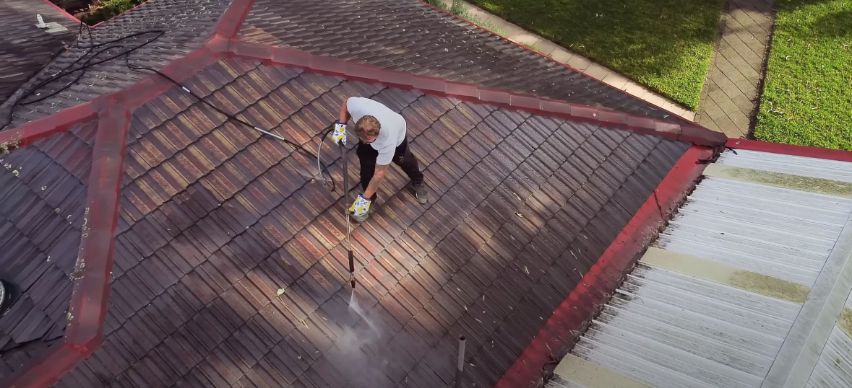 Here are the main things to look for in a roofing contractor:
Experience
One of the first things you should look for in choosing a roof painting team is their level of experience. You want to have an expert that has been in the business for several years and has a proven track record of providing quality services.
References
Another essential tip when deciding on a roof painting company is the references they have. You should select a roof painter who receives positive comments from past clients. Oftentimes, you can find reviews about them online.
Insurance
A reliable roof painting company will secure the appropriate insurance for their projects. These experts will want their customers to be protected in case of accidents or damages that happen during the project. This shows that they are committed to providing quality solutions at all times.
Training
A good roof painting company will ensure that their employees regularly undergo the appropriate training for their jobs. This helps them keep up with the latest trends and use advanced equipment so they can complete their projects effectively and on time.
What to Look for in a Roof Painting Quote
Your roof painting quote should include the following:
Roof cleaning: The quote you receive from your chosen roof painter should indicate what kind of cleaning they'll need to perform on your roof.
Repair and replacement: Your roof painter should include anything that needs to be repaired or replaced before they begin the painting process.
Primer application: Applying a primer coat on the roof before painting will add to the total cost to get the job done. This should be indicated in the quote as well.
The number of paint coats: Sometimes, you'll need more than one paint coat for a chosen colour to show up appropriately on the roof. Requiring two coats of paint will cost more and add to your total quote.
If you want to read about the best roof painting tips, check out our blog about it here.