Roof painting typically lasts around 10 to 15 years. However, the lifespan of the paint will vary based on paint quality, weather conditions in the area, and roof type. Roofs in excellent condition that are protected from extreme outdoor elements will last longer than poorly-maintained ones.
To ensure that roof painting in Mackay lasts as long as possible, we recommend using top-quality paint. You should also regularly maintain your rooftops by cleaning them every once in a while.
In this post, we'll discuss the lifespan of paint applied on roof shingles, whether or not you should paint such materials, and the steps to do so.
How Long Does Paint on Shingles Last?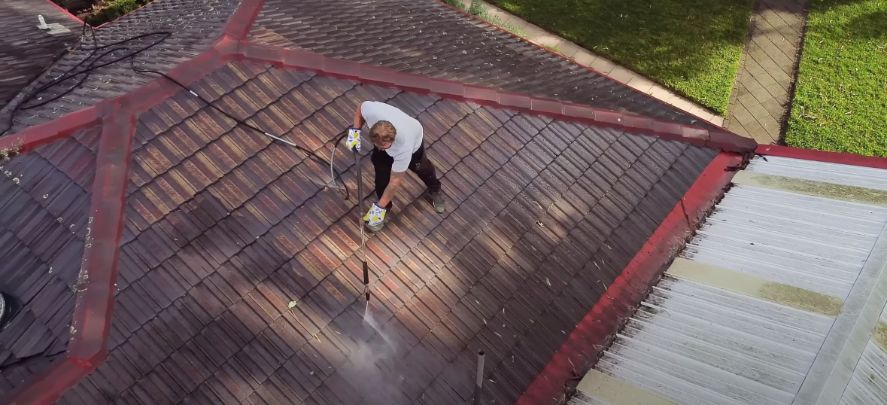 Paint on roof shingles can last an average of 5 to 10 years. Its lifespan will generally depend on the condition of the shingles upon application, the quality of paint used, and the weather conditions.
The good news is that paint applied the right way on roof shingles can last for a long time. You can get the best performance out of your shingles by cleaning and repairing them before painting. You should also use roof paint intended for shingles.
The best advice is to hire an experienced roofing contractor to leverage all of the benefits of roof painting.
Should I Paint Asphalt Roof Shingles?
You don't need to paint your asphalt roof shingles. However, you can change the colour of your roof if it clashes with the exterior appearance of your property.
If you plan to paint your asphalt roof shingles, it's best to use the right paint. Using acrylic exterior paint that has to be applied by spraying is the ideal method of doing so. You should also hire a professional rather than doing it on your own.
Keep in mind that after you've painted an asphalt roof, you'll need to give it additional maintenance to preserve its condition. You can also consider applying elastomeric paint if you want a paint job that will last a long time.
Steps to Paint Roof Shingles
These are the steps to paint roof shingles:
Step 1: Identify and repair any damaged shingles before you start painting.
Step 2: Give your roof a good wash to remove stains, dirt, and debris.
Step 3: Cover any plants and other landscape fixtures.
Step 4: Use plastic tape or sheeting to cover any vents or openings.
Step 5: Prime your roof shingles by using an oil-based primer.
Step 6: Apply high-quality paint designed for roof shingles.
Do I Need to Use Special Paint to Paint Roof Shingles?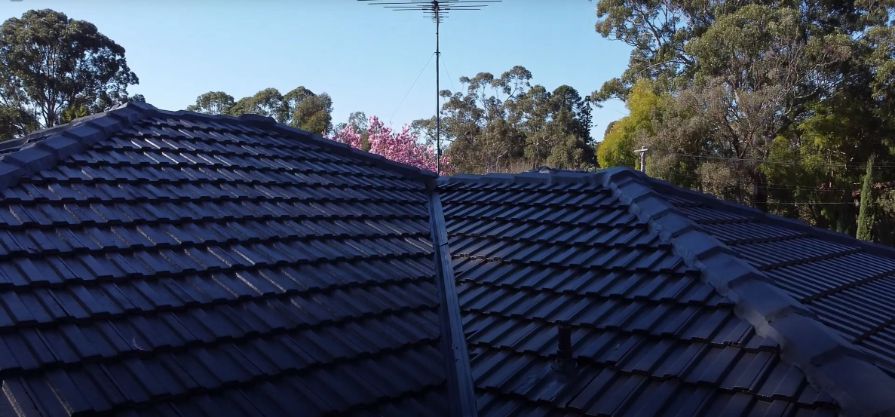 Yes, you'll need to use paint products intended for roof shingles. The main reason for this is that regular paint for roof painting isn't enough to withstand the harsh outdoor conditions that most rooftops are exposed to.
The best types of paint one should use on roof shingles are acrylic roof paint and silicone roof coatings.