You should pay a professional to paint your home rather than do it yourself. The only time it would be worth it to do a DIY home painting project is if you have the tools and expertise to do so. You'll need to consider your capacity to complete the job efficiently, use the right equipment, and know how to prepare and apply paint correctly.
Hiring expert roof painters Mackay will be the easier and more cost-effective option. You don't have to worry about securing all the items needed to get started, and you don't have to stress yourself from actually performing the task.
For this blog, we'll discuss more on DIY painting your roof, whether or not it's really necessary and safe to do so.
Is It Worth It to Paint Your Own Roof?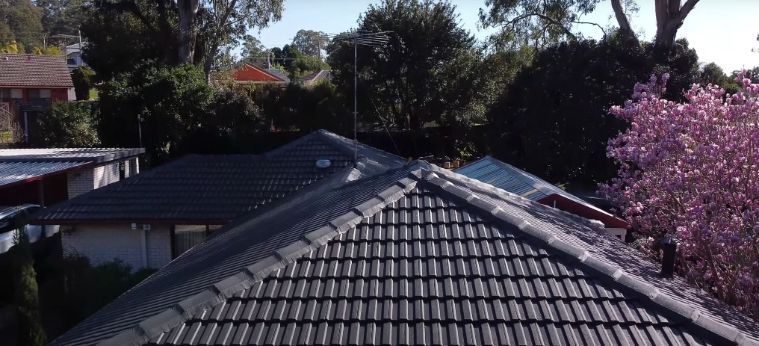 No, any attempt painting the roof of your house without the right experience and safety equipment . Not only is this dangerous, but it could also end up costing more.
The good news is that you can always get help from an experienced professional. These individuals can guide you through the process to ensure you're doing everything right. A reputable roof painting specialist ensures that every project undergoes an in-depth preparation stage before getting started.
Do I Need to Paint My Own Roof?
Yes, you need to paint your roof. The main reason behind this is to keep it safe and protected. Painting the roof of your house adds an additional layer of protection between the roofing and the elements.
Even roofs that use tiles will have thin membranes that will eventually wear out over time. When these membranes are gone, the material underneath will start to crumble and break down. If strong wind and rain can erode mountains, how much more will it affect your home?
Having an extra layer that makes your property sturdier overall is never a bad thing.
How Often Should I Paint My Roof?
You should paint the roof of your house at least once every 10 to 15 years. Painting your roof at the appropriate intervals will ensure that it will last for a long time. The primary reason for this is that keeping a fresh coat of paint on the roof can help preserve its integrity.
Making sure your roof stays protected is particularly crucial for homeowners in Mackay who live near the sea. People who live within 2 kilometres of the beach have a higher probability of salt in the air, causing problems to their roofs over time.
Failing to keep up and prep for roof painting can lead to issues like rust holes appearing on the roofing, which can cause leaks.