The best colour for a roof to reflect heat is white. Light grey and other light-coloured variants also effectively redirect heat from a house or building.
These roof painting colours are known for having a high solar reflectance index (SRI), which allows them to reflect more of the sun's rays than darker colours.
Roofs that are painted with light colours are known for providing energy-saving benefits. A light-coloured roof will reduce the temperature within a structure, while a dark-coloured one will more likely increase it. A house or building that reflects more heat away from its structure will require less cooling power, thus helping save on energy costs.
In this post, we'll share with you the tips to choose the best roof colour and answer whether or not the colour affects indoor temperature.
Tips to Choose the Best Roof Colour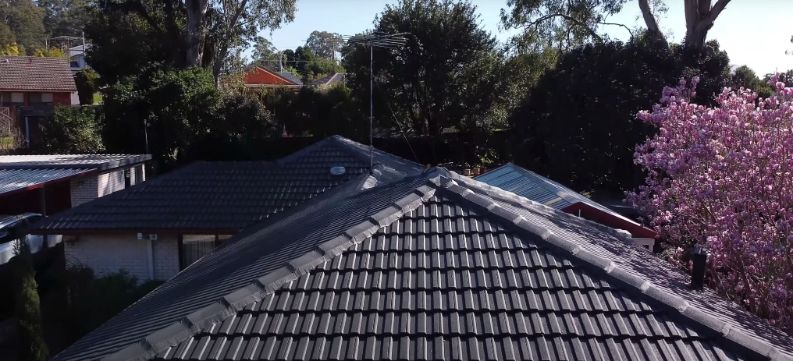 Although white is a great colour to choose due to its energy savings, it's not always practical to use it. The best roof colour will depend on your needs and surroundings.
Consider these roof painting tips below:
Match Your Surroundings
When choosing the right paint colour for your roof, it's essential to consider where you live. You want to match the shades you decide upon to that of your surroundings.
For instance, natural tones are prevalent in rural areas because they complement the landscape well. Olive greens are quite popular, as well as lighter variations of brown. Meanwhile, those living in a coastal area will want to go with coral or blue to go well with their location.
Compliment Exterior Walls
The existing design and colour of your property will have an impact on what shades you choose for your roof. For homes and especially for businesses, first impressions have a huge effect.
You don't want to have colours that clash and don't go well with each other. That's why it's important to choose roof paint that compliments your exterior wall. The good news is that you can hire a local roofing expert to make these changes so that they contrast with one another.
Consider the Climate
As mentioned in our previous post, light-coloured paint will be more effective in redirecting the heat from the sun away from a property compared to using dark shades. Keeping your home cool during the summer is essential, and you can save on energy bills if you don't need to constantly maintain the temperature indoors.
For homeowners in Queensland, it's best to choose a light-colour for your roof paint to leverage its benefits.
Does Roof Colour Affect House Temperature?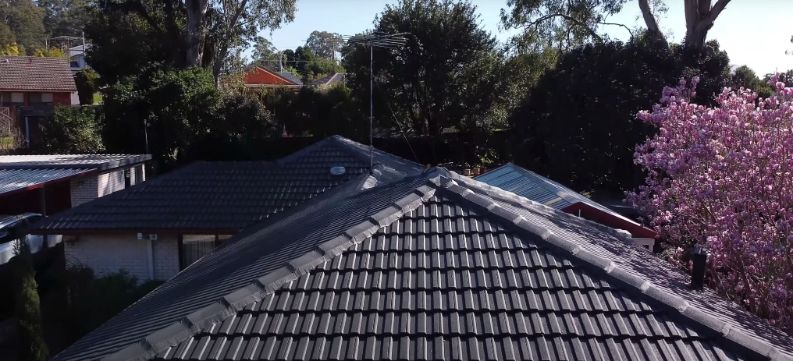 Yes, the colour of your roof affects the temperature inside the house. Light-coloured roofs will be better at reflecting the rays from the sun and, thus, redirect heat away from the property.
On the other hand, a dark-coloured home will attract more heat and won't be as effective in reflecting it.
If you want to know the best time to paint a roof, read our blog about it today.